Online handball manager game
Handballr is a fictional online handball manager game. You are the manager of a club and control everything. All players, clubs etc in the game is fictional, but powered by realistic algorithms and a advanced match simulator.
The game is played in your web browser. It enables you to also enter the Handballr world on any device that supports a web browser.
The challenge of the game is to manage your club and set the best tactic, train the team, buy/sell players and win big titles. You have to choose your strategy and login to the game as often as you want. Handballr is a long term game and each season is 12 weeks long.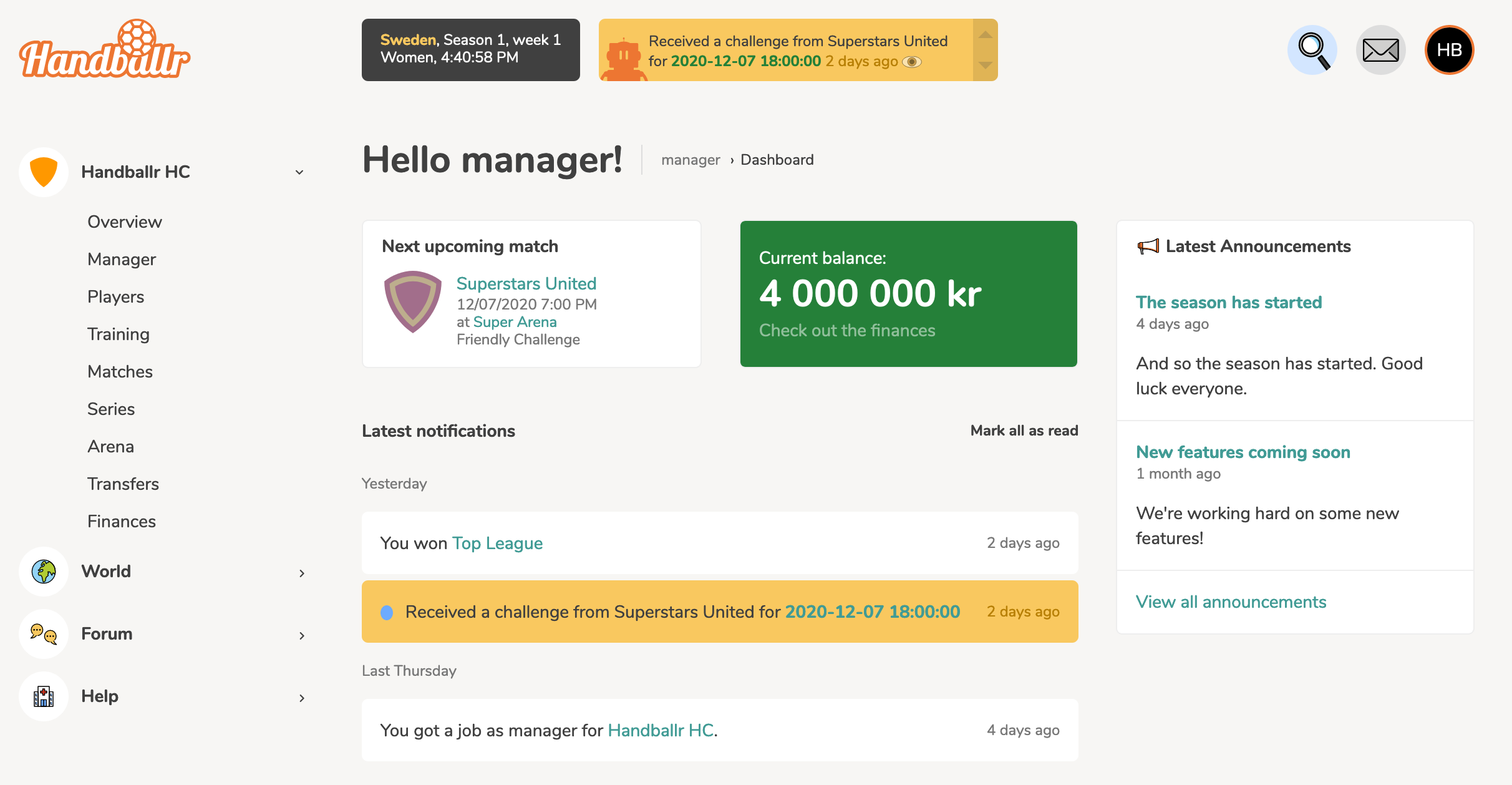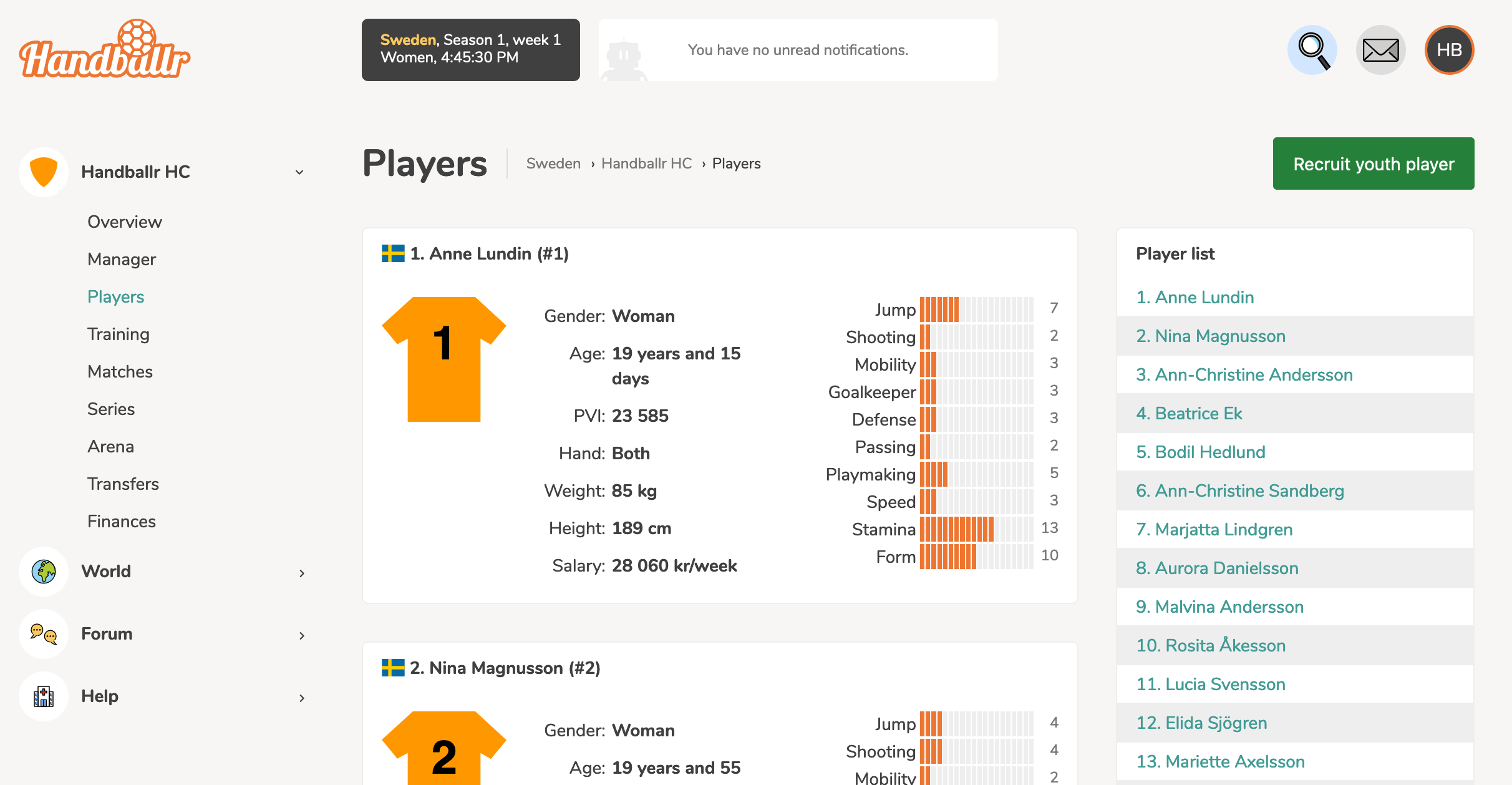 Buy or develop your players
You have to choose the best training to improve your players. Some players will improve fast and some will no improve at all. You have to decide if you should seel the players or switch strategy. Maybe you have enough money to buy better players on the transfer market.
In Handballr there are both male and female players. They are however separated in the game. When search for a job as a manager you choose the gender of the players. So if you choose women you play in the series ladder for women and can only buy female players, challenge female clubs etc. There is no difference between men/women in the game other than the gender of the players.
Find the best tactic for your team
The real challenge is to understand the strengts of your players and set the best tactics for your team. A optimal tactic can win a lot of matches. When you win matches, you climb the series ladder in your countrys league.
Each week two rounds in the series are played. You can also challenge other managers for friendly matches eah week. This is a good way to give younger players experience, test tactics or just beat your friends.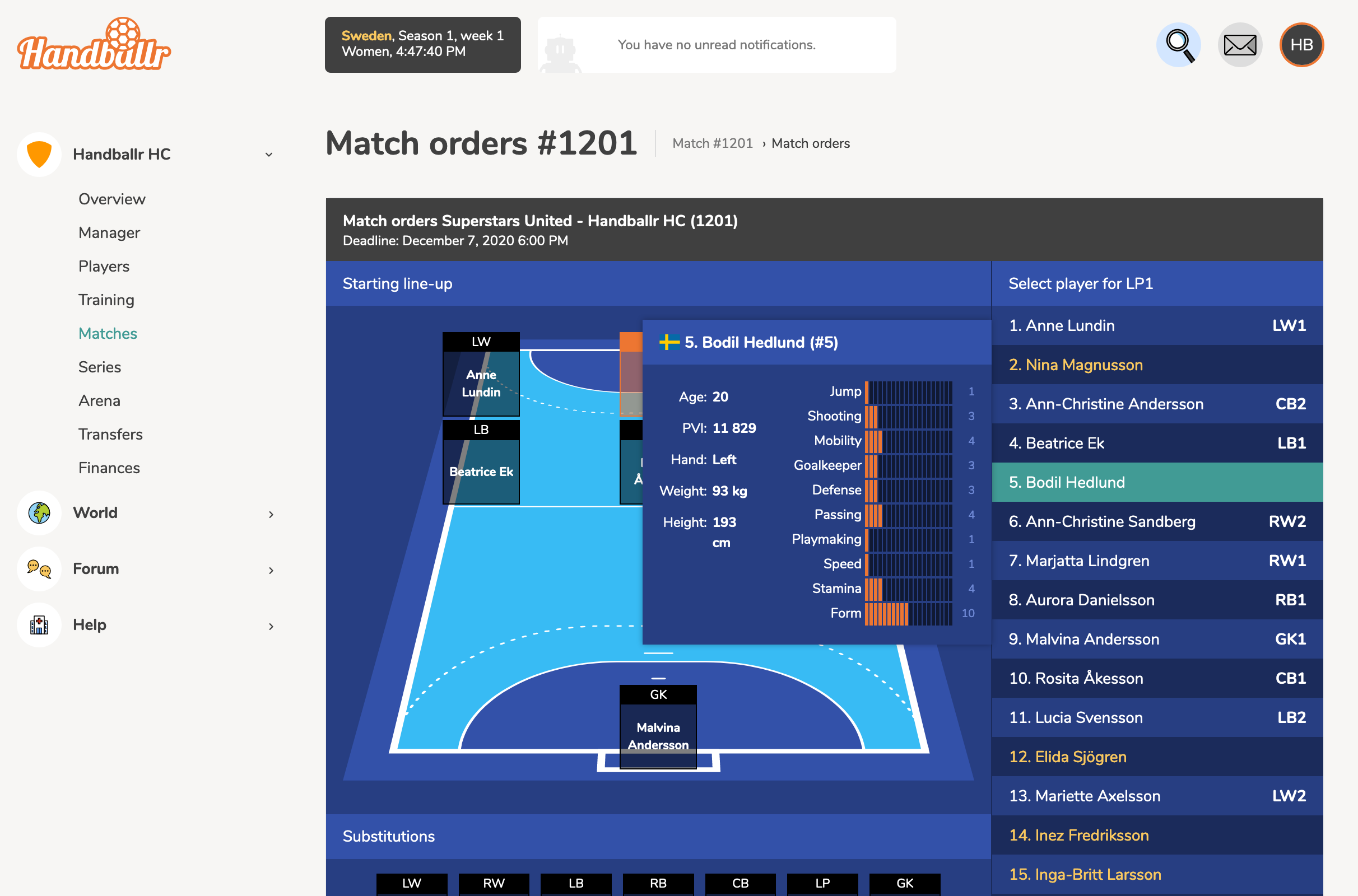 Are you ready to become a Handballr manager?
May the best manager win.